Our innovative SKU1 3-in-1 baby sleeper rocker is a versatile 3-in-1 baby rocker designed for ultimate comfort and convenience. With automatic rocking, adjustable modes, and amniotic fluid-like vibrations, it soothes your baby to sleep effortlessly. Featuring a starry sky projection lamp, sleep music, and rotating toys, it creates a serene environment. Safety is paramount with a three-point seat belt and durable steel construction. Our design aims to provide people with peace of mind to enjoy and a happy, contented baby with our baby sleeper rocker.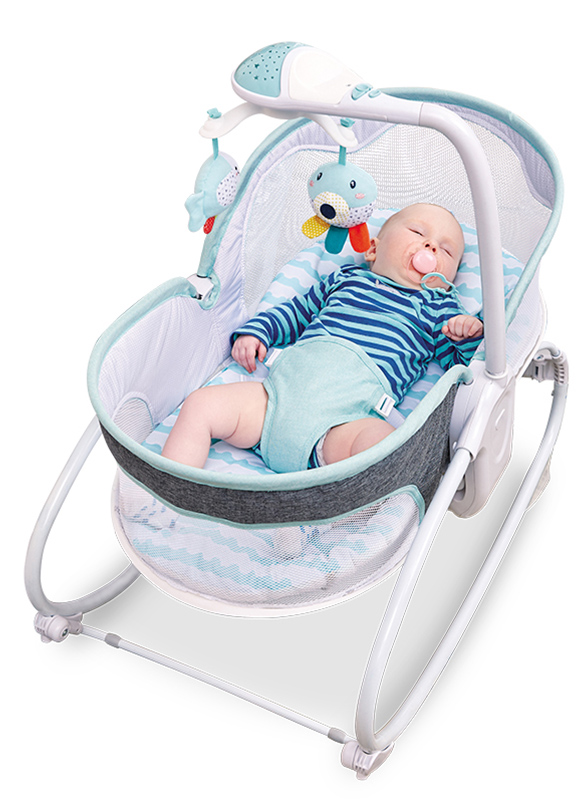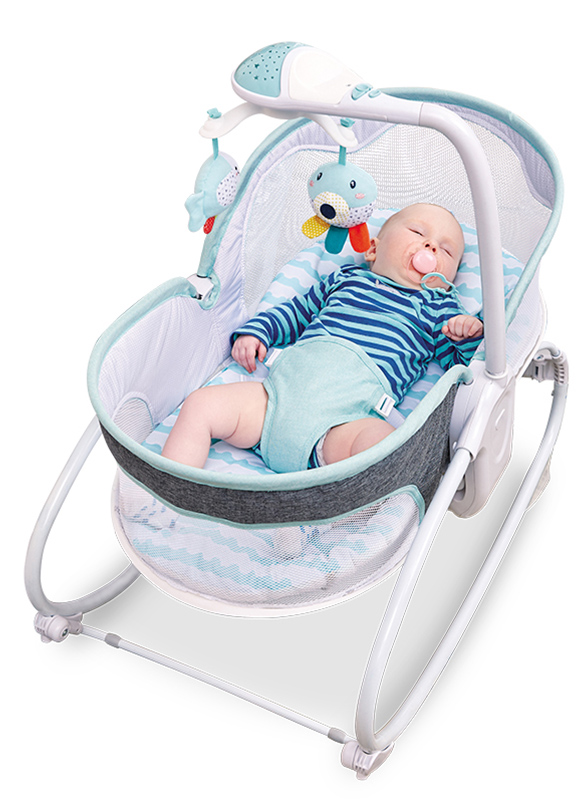 ● There is a rocking box at the bottom of the baby sleeper rocker, which can swing back and forth automatically without manual effort.
● Good for sitting and lying down, three adjustable modes, convenient for the baby to eat, play and sleep.
● Imitate the effect of amniotic fluid vibration, help to calm the baby's mood and fall asleep quickly.
● Chair Angle with adjustable support foot, baby sleeps without shaking.
● Starry sky projection lamp shade, 9 songs of sleep music, to create a warm sleeping environment.
● Three-point seat belts can escort the baby's joy.
● The net surface design around the head of the baby sleeper rocker is convenient for the mother to observe the baby's movement.
● The top of this baby sleeper rocker comes with rotating toys to exercise the snatch ability of the baby.
● Steel material, safe and secure.
With our cooperation from strong factories and the talent of our in-house designers, we can provide OEM/ODM baby products that express your brand's breakthroughs.
ODM makes ideas bring laughter to kids
Emergency Plumbing Service 24 Hours 7 Days A Week