Are you looking for the best baby products that prioritize both safety and style? Welcome to Claesde, your trusted destination for purchasing high-quality baby products. If you want to buy baby products, it's essential to choose a reliable and reputable brand that prioritizes safety, comfort, and durability. At Claesde, we are committed to providing a wide selection of top-notch baby products that meet the highest standards of quality. With our extensive range of baby beds, high chairs, baby rockers, and more, Claesde ensures that you have access to a diverse range of options to cater to your customers' needs. Our dedication to excellence, coupled with our competitive prices and exceptional customer service, makes us the preferred choice for those looking to buy baby products that deliver exceptional value. Join us as we explore why Claesde is the ideal partner for seeking to source premium baby products.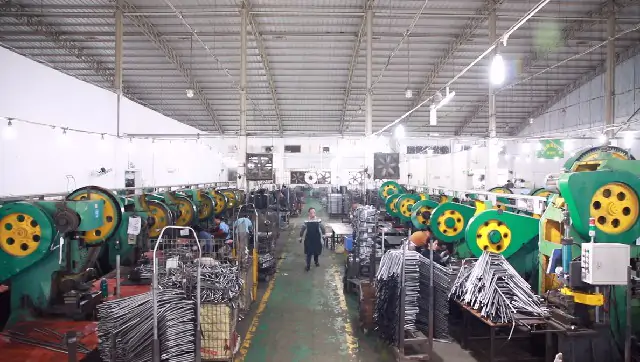 Strict Quality Control and Safety Procedures
At Claesde, we understand that safety is of paramount importance when it comes to baby products. That's why all our products undergo rigorous testing and adhere to the highest safety standards. We prioritize the use of premium materials and ensure that our products are free from harmful substances. With Claesde, you can have peace of mind knowing that the baby products you purchase for your business are not only visually appealing and comfortable but also safe and reliable.
Variety of Baby Products to Meet Any and All Expectations
No two babies are the same, and neither are their needs. Claesde offers an extensive range of baby products to cater to the diverse requirements of your customers. Whether you're looking for lightweight and maneuverable Push Car-walker, ergonomic high chairs with adjustable features, or cozy and secure baby beds, we have you covered. Our broad product range ensures that you can find the perfect solution to suit various lifestyles, preferences, and budgets, allowing your business to offer a comprehensive selection that meets the needs of different parents.
Competitive Prices and Excellent Customer Service
At Claesde, we believe that buying baby products for your business should be a hassle-free and cost-effective process. That's why we offer competitive prices without compromising on quality. Our efficient supply chain and direct-to-business model allow us to keep our prices affordable, ensuring that you can maximize your profit margins. Additionally, Claesde is committed to providing excellent customer service. Our knowledgeable and friendly team is ready to assist you throughout your buying journey, providing guidance and support to help you make informed decisions and ensure a smooth purchasing experience.
Conclusion
Claesde is the go-to destination for businesses looking to buy high-quality baby products. With our unwavering commitment to safety and quality standards, extensive range of baby products, competitive prices, and exceptional customer service, we are the perfect partner for businesses in the baby product industry. Trust Claesde to deliver premium baby products that meet the needs of your customers, while ensuring safety, comfort, and durability. Choose Claesde as your reliable source for purchasing baby products and elevate your business to new heights.