When it comes to sourcing baby products for your business, partnering with a reliable and reputable baby product supplier is crucial. Claesde, a leading brand in the baby product supplier, offers a wide range of high-quality products coupled with exceptional customization options. As a trusted baby product supplier, Claesde understands the importance of providing businesses with safe and innovative solutions that cater to the needs of their customers. In this article, we will explore why Claesde should be your go-to choice when it comes to finding a dependable baby product supplier, offering insights into our product range, customization services, and commitment to quality.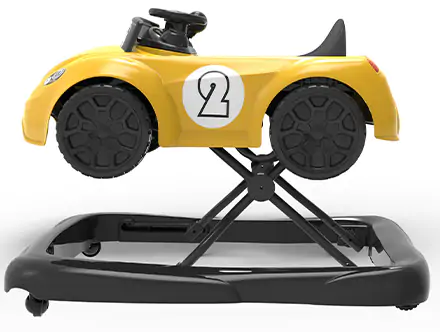 Uncompromising Quality: Products That Meet Industry Standards
When it comes to baby products, safety, durability, and functionality are of paramount importance. Claesde understands this, which is why we prioritize uncompromising quality in every product they offer. Our products undergo rigorous testing and adhere to industry standards to ensure that they meet the highest safety and performance requirements. By partnering with Claesde as your baby product supplier, you can have confidence in the quality and reliability of the products you offer to your customers.
Diverse Product Range: Catering to Your Business Needs
 Every business is unique, and Claesde recognizes the importance of offering a diverse range of products to cater to different business needs. From baby rockers and baby beds to high chairs and nursery furniture, Claesde has a comprehensive selection of baby products to meet the demands of your customer base. Whether you're targeting new parents, daycare centres, or retailers, Claesde has you covered with products that combine style, functionality, and safety. With Claesde as your supplier, you can easily curate a product lineup that aligns with your business strategy and appeals to your target market.
Customizable Solutions: Tailored to Your Brand
Building a strong brand is essential in the competitive baby product industry. Claesde understands this and offers customizable solutions that allow you to showcase your brand identity. From personalized packaging options to branding opportunities on products, Claesde works closely with you to create a cohesive and unique brand experience for your customers. With our support, you can strengthen brand loyalty, differentiate yourself from competitors, and establish a distinct presence in the market.
Conclusion
Claesde stands as your reliable baby product supplier, offering exceptional quality, innovation, and a diverse range of products to meet the needs of parents and caregivers. With a commitment to safety and comfort, we ensure that every item in our catalog prioritizes the well-being of infants and toddlers. By embracing innovation, we stay ahead of market trends and provide you with access to cutting-edge products that will set your business apart. Choose Claesde as your trusted partner and elevate your offerings with our premium baby products, providing your customers with the best for their little ones.