As a new parent, ensuring the comfort and safety of your baby is of utmost importance, and it all begins with the products you select. Selecting the appropriate newborn swing chair is a critical decision to ensure your baby's well-being. Claesde, a leading supplier of baby products, offers innovative and top-quality items, including our newborn swing chair. In this article, we will delve into how Claesde's emphasis on design and research and development has resulted in an exceptional newborn swing chair that caters to your baby's needs.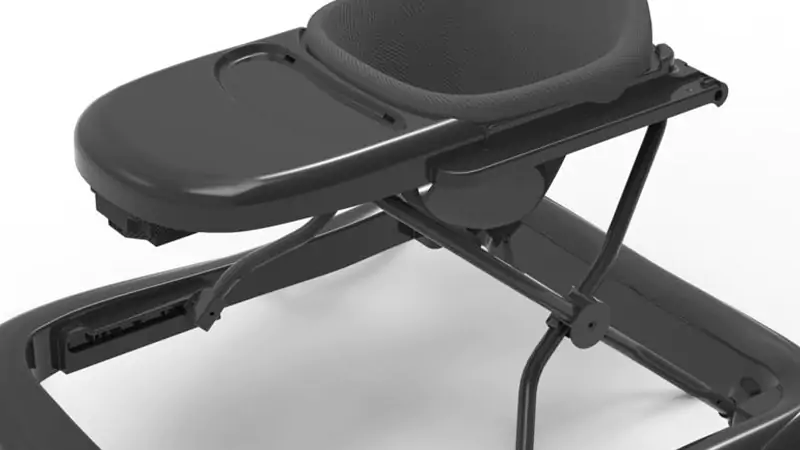 Product Features
Claesde's newborn swing chair is designed with unique and innovative features that prioritize your baby's comfort and safety. The automatic swinging feature ensures a gentle and soothing motion that mimics the natural movement of a mother's womb, providing a calming and relaxing environment for your baby. The adjustable modes allow you to customize the swing chair's motion, making it suitable for both playtime and nap time. Additionally, the comfortable seating ensures that your baby is happy and relaxed while using the chair, and the three-point seat belt provides extra safety.
Design and R&D
At Claesde, design and R&D are critical components of our product development process. Our team of designers and engineers work together to create innovative products that meet the needs of modern families. Claesde's design process involves extensive research on the latest trends and technologies in the baby product industry, as well as data analysis and testing to ensure that our products meet the highest standards of quality and safety.
Claesde's production management system is also designed to ensure consistency and quality. Our company uses fully automated and semi-automated production lines to minimize errors and ensure that every product meets our strict quality control standards. This system allows Claesde to produce high-quality products efficiently and cost-effectively.
Conclusion
In conclusion, Claesde's focus on design and R&D has led to the creation of a top-quality newborn swing chair that prioritizes your baby's comfort and safety. With its innovative features, including automatic swinging and adjustable modes, you can provide your baby with a calming and relaxing environment that promotes healthy development. So if you want a high-quality newborn swing chair that prioritizes your baby's comfort and safety, Claesde is the brand to choose. Claesde's commitment to using data-driven research and systematic production management ensures that our products are of the highest quality. Don't hesitate to choose Claesde for innovative and top-quality baby products that will make a real difference in your baby's life.