Looking for the perfect baby product manufacturer can feel like searching for a needle in a haystack. With so many options out there, it's easy to become overwhelmed and unsure of where to turn. But as a parent or caregiver, ensuring that you provide your little one with safe and high-quality products is crucial. That's why we're here to help you spot red flags when researching potential manufacturers. By knowing what signs to watch out for, you'll be able to make informed decisions and find the right partner for your business or family needs. So let's dive in!
What are the Red Flags to Look for When Researching a Potential Baby Product Manufacturer?
Lack of Safety Standards Compliance: One of the first red flags to look out for when researching a potential baby product manufacturer is whether they comply with safety standards. Ensure the manufacturer follows all required safety standards and regulations to ensure your baby's safety.
Poor Product Quality: Poor quality products can be dangerous for your baby. Look for reviews and ratings of the products to determine their quality. It could be a red flag for the manufacturer if you find multiple negative reviews.
Lack of Transparency: A good baby product manufacturer should be transparent about the materials used in their products and their manufacturing processes. If a manufacturer is not accepting of these things, it could be a red flag.
No Warranty or Guarantee: A manufacturer that doesn't offer a warranty or guarantee on their products could be a red flag. A contract or deposit shows that the manufacturer stands behind their products and is confident in their quality.
Past Safety Incidents: Research the manufacturer's history of safety incidents or product recalls. If they have an account of safety incidents, it could be a red flag that they are not meeting safety standards.
How Can You Identify if a Company is Reputable and Has Good Products?
Research: Do thorough research on the manufacturer before making a decision. Look for reviews, ratings, and feedback from other customers to understand their reputation.
Certifications: Check if the manufacturer has certifications from reputable organizations, such as the Consumer Product Safety Commission (CPSC).
Quality Standards: Look for manufacturers prioritizing quality and using premium materials to produce their products.
Transparency: Choose a transparent manufacturer about their materials and manufacturing processes. They should be willing to provide you with information about their products upon request.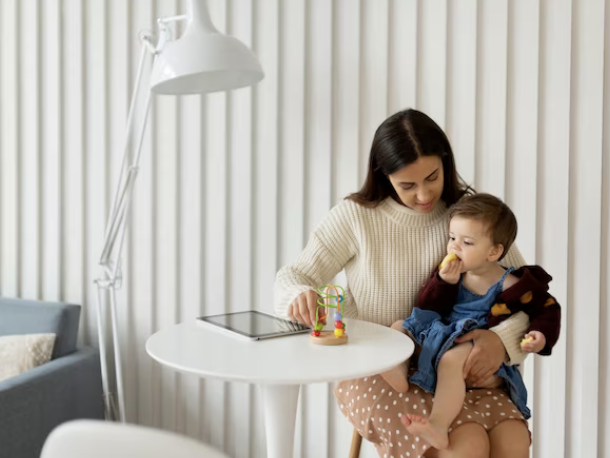 What Steps Should You Take if You Have Concerns about a Potential Product Manufacturer?
Contact the Baby Product Manufacturer: If you have concerns about a potential baby product manufacturer, contact them directly to ask questions and voice your concerns.
Check for Recalls: Check if the manufacturer has any current or past product recalls. This information can usually be found on the CPSC website.
Why Choose Claesde as Your Baby Product Manufacturer?
At Claesde, we understand the importance of choosing a reliable and trustworthy baby product manufacturer. We have established a rigorous Baby Product Supplier Program to ensure we only work with the best manufacturers. Our program includes the following:
Strict safety and quality standards.
Transparency in materials and manufacturing processes.
A commitment to ethical and sustainable practices.
We also offer a diverse range of high-quality baby products, from feeding and nursing products to strollers and car seats. Our team is dedicated to providing excellent customer service and timely delivery to ensure that you have a stress-free shopping experience. Choose Claesde, and you can rest assured that you're getting only the best baby products for your little one.