As a new parent, finding the best baby products for your little one can be overwhelming. From diapers to strollers and everything in between, it's important to choose high-quality, safe and reliable products that meet your family's unique needs. But with so many suppliers out there, where do you start? Don't worry - we've got you covered! In this blog post, we've gathered expert advice on how to find the best baby product suppliers for every need. Whether you're a first-time parent or a seasoned pro looking to refresh your stash of essentials, read on for tips and tricks from industry insiders who know what it takes to keep babies happy and healthy.
What is Claesde's Baby Product Supplier Program?
Claesde is a leading online retailer of baby products. We take pride in offering a wide range of high-quality baby products at competitive prices. Claesde has established a rigorous Baby Product Supplier Program to ensure We provide their customers with the best possible outcomes. The program is designed to select only the best baby product suppliers.
How Does Claesde Select the Best Baby Product Suppliers?
Claesde uses a comprehensive selection process to choose the best baby product suppliers. The process involves evaluating potential suppliers based on several criteria: safety, quality, and reputation. Claesde also considers the supplier's manufacturing practices and compliance with regulations and standards.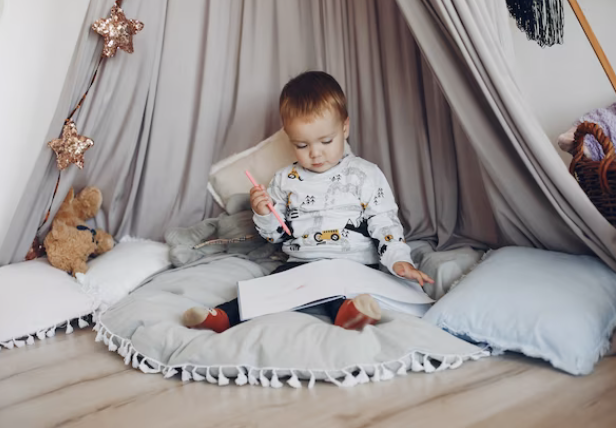 What are Claesde's Criteria for Choosing a Baby Product Supplier?
Claesde has established criteria that potential baby product suppliers must meet to be considered for their program. These criteria include:
Safety: The safety of baby products is of utmost importance to Claesde. They only consider suppliers that meet stringent safety standards and regulations.
Quality: Claesde aims to provide only its customers with the highest quality baby products. They look for suppliers with premium materials and a track record of producing durable and long-lasting baby products.
Reputation: Claesde values suppliers with a good reputation in the baby product industry. They look for suppliers that have a history of delivering excellent customer service and maintaining a positive relationship with their customers.
Manufacturing practices: Claesde also considers a supplier's manufacturing practices, including whether they follow ethical and sustainable practices.
What are Claesde's Guidelines for Buying a Baby Product Supplier?
If you're looking to find a baby product supplier for your business or personal needs, Claesde recommends following these guidelines:
Research: Conduct thorough research on potential suppliers before making a decision. Look for reviews, ratings, and customer feedback to understand the supplier's reputation.
Quality over price: While price is an essential factor, it's crucial to prioritize quality over price when choosing a baby product supplier. Remember, the safety and well-being of your child depend on the quality of the products you select.
Communication: Choose a supplier that is responsive and easy to communicate with. Clear communication is essential in ensuring you receive the products you need on time and according to your specifications.
Compliance: Ensure your chosen supplier complies with all relevant regulations and standards, including safety and ethical practices.
Conclusion
Choosing the best baby product supplier is crucial in providing your little one with safe and high-quality products. Claesde, a Best Product Supplier Program is designed to select only the best suppliers, ensuring you receive only the best products for your baby. When looking for a baby product supplier, it's essential to prioritize safety, quality, reputation, and compliance. With these guidelines, you can find a reliable and trustworthy supplier that meets your needs. Choose Claesde, and you can rest assured that you're getting only the best baby products for your little one.