We have found the perfect addition to your baby gear collection - Claesde baby travel swing. This innovative and stylish swing is not only compact and easy to transport but also packed with features that will keep your baby entertained and comfortable wherever you go. Say goodbye to restless little ones during outings as we delve into why Claesde baby travel swing is an absolute game-changer in keeping both babies and parents happy on the go!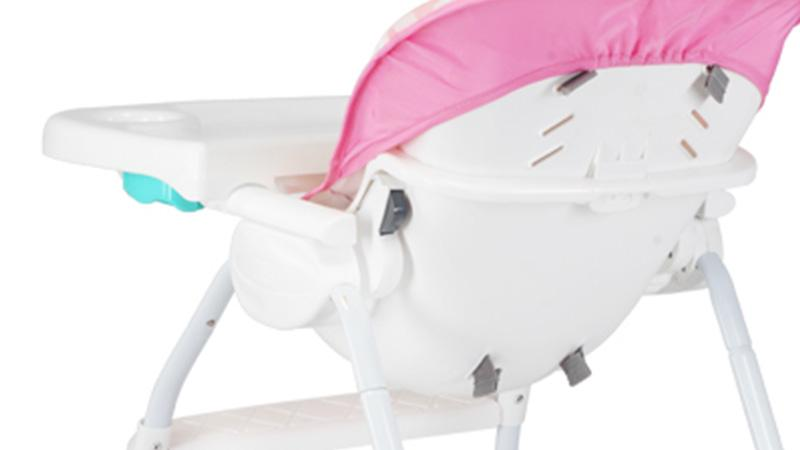 What is Claesde?
Since June 2016, Claesde has been a leading provider of high-quality baby products. Located in Nantou Town, Zhongshan City, Guangdong Province, the company specializes in innovative solutions like foldable high chairs. Committed to independent research and development, production and sales, we have also received several patents for our own brands such as Weinigao and CLAESDE. On top of this, we offer competitive prices for all our baby products including electric swings and electric cradles.
Benefits of Investing in a Baby Travel Swing
As a new parent, it can be daunting to think about all of the gear you need to purchase for your little one. However, investing in key pieces of equipment, like a baby travel swing, can make your life much easier. Here are some of the benefits of investing in a Claesde baby travel swing:
It's lightweight and portable. This swing is perfect for on-the-go families as it easily folds up and can be transported in the included carrying bag.
It has a compact footprint. Claesde's baby travel swing takes up very little space, making it ideal for small homes or apartments.
It's easy to set up and take down. You can have this swing ready to go in just a few minutes, with no hassle or fuss.
It's comfortable for baby. The padded seat and headrest provide support and comfort for your little one, while the soft fabric is gentle on their skin.
How to Use the Claesde Baby Travel Swing
Claesde's Baby Travel Swing is the perfect addition to any baby gear collection. It's lightweight and portable, making it easy to take on the go, and it has a variety of features that make it ideal for travel. Here's how to use the Claesde baby travel swing:
To set up the swing, first find a suitable location. Look for a spot that is level and free of debris. Then, unfold the swing and place it on the ground.
Once the swing is in position, secure it by attaching the included tethers to nearby objects or stakes in the ground.
Next, add the baby to the swing. The seat is padded and comfortable, so the little ones will be cozy as they swing. Make sure to secure them with the safety harness before starting to swing.
Start swinging! Claesde baby travel swing has three speed settings, so you can adjust the motion to what your baby prefers. Using the included remote control to start and stop the swing from a distance is also available.
Best Practices for Using a Baby Travel Swing
When it comes to baby travel swings, there are a few things you should keep in mind to get the most out of your purchase. Here are some best practices for using a baby travel swing:
Make sure the swing is properly assembled before use. This may seem like an obvious tip, but it's important to make sure all the bolts and screws are tightened before putting your baby in the swing.
Choose a level surface on which to place the swing. You don't want the swing to tip over, so make sure it's placed on a level surface before use.
Always use the safety harness when your baby is in the swing. This is to prevent your baby from falling out of the swing and getting injured.
Don't leave your baby unattended in the swing. It's important to stay close by in case your baby needs you or gets into any sort of trouble.
Conclusion
Claesde baby travel swing is a great addition to any baby gear collection. It's portable and lightweight, so you can take it with you when traveling or on vacation. Plus, the swing offers plenty of features that make it easy to use and comfortable for your baby. With its adjustable height settings, soothing vibration functions, and secure safety straps, this travel swing is an ideal choice for parents looking for a convenient way to entertain their little ones while on the go!