Are you tired of those dreaded car rides with a fussy baby? Or perhaps struggling to keep your little one entertained during long flights? Well, fret no more! Say hello to Claesde's travel baby swing – the ultimate game-changer that will transform your journeys from chaos to calm. In this blog post, we'll show you how this innovative travel baby swing ensures ease and comfort for both you and your baby, making every adventure hassle-free.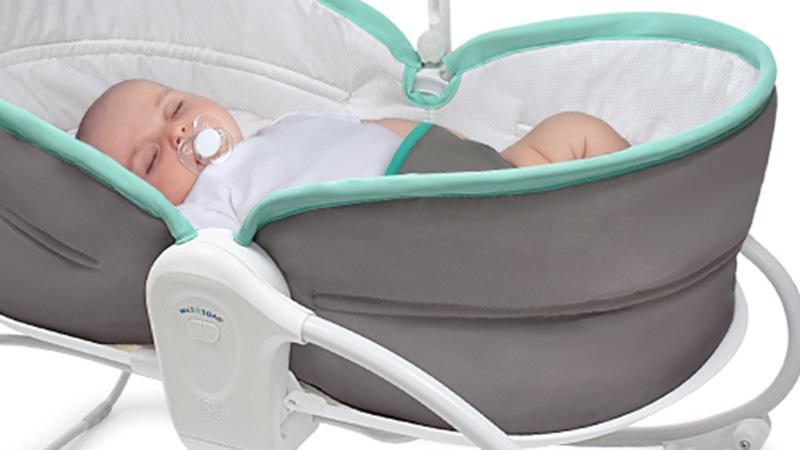 Introduction to Claesde's Travel Baby Swing
As parents, we understand that traveling with a baby can be difficult. That's why Claesde created the perfect solution – the travel baby swing. This swing is designed for easy travel, so you can take it with you on your next vacation or road trip.
The travel baby swing is the perfect way to ensure your baby is comfortable while you're on the go. With its compact design and built-in battery, this swing is perfect for travel. Plus, the included carrying case makes it easy to take with you wherever you go. So whether you're headed out on a family vacation or a business trip, make sure to bring along the travel baby swing from Claesde.
What Makes the Travel Baby Swing Different from Other Swings?
When it comes to travel, the last thing you want to worry about is lugging around a bulky and difficult-to-assemble baby swing. That's where Claesde's travel baby swing comes in! This innovative swing was designed with travel in mind, and features a sleek, lightweight design that is easy to set up and take down. Plus, the travel baby swing has a built-in carrying case so you can easily transport it from place to place.
So what makes the Travel Baby Swing different from other swings on the market? First and foremost, it's incredibly easy to set up and take down – perfect for busy parents on the go. Second, it folds up small enough to fit into most carry-on luggage, making it ideal for air travel. And finally, the travel baby swing comes with its own carrying case for added convenience. So if you're looking for a baby swing that won't weigh you down on your travels, Claesde's Travel Baby Swing is the perfect choice!
How to Care and Maintain the Travel Baby Swing
Assuming you have already purchased your Claesde travel baby swing, here are some tips on how to care for it so that it lasts long and continues to provide a comfortable place for your little one during your travels.
First and foremost, always make sure the travel baby swing is in an upright position when not in use. This will help prevent any accidental tipping over, which could damage the product. When you're ready to pack up the swing, simply fold it down into a compact size that's easy to carry.
When it comes to cleaning the swing, spot-clean any spills or messes as soon as possible. For a deeper clean, disassemble the seat from the frame and machine wash on a delicate cycle. Be sure to air dry completely before reassembling.
With just a little bit of care, your Claesde travel baby swing will continue providing a cozy and safe space for your infant during all your future adventures!
Conclusion
Claesde's travel baby swing provides parents with the convenience and comfort that is necessary for stress-free journeys. With its compact size, lightweight design, adjustable reclining positions, and easy assembly, it makes traveling with babies a breeze. From long road trips to short jaunts in the car, this product is sure to make your next family excursion much more enjoyable. Get ready for hassle-free travel days with Claesde's travel baby swing!