Are you a new parent looking for the ultimate solution to your baby's sleep woes? Look no further! Introducing Claesde's revolutionary newborn swing chair - a game-changer that promises not only restful nights but also blissful daytime naps. Get ready to explore the world of uninterrupted slumber and happy moments with your little one as we delve into the incredible features and benefits of Claesde's newborn Swing Chair.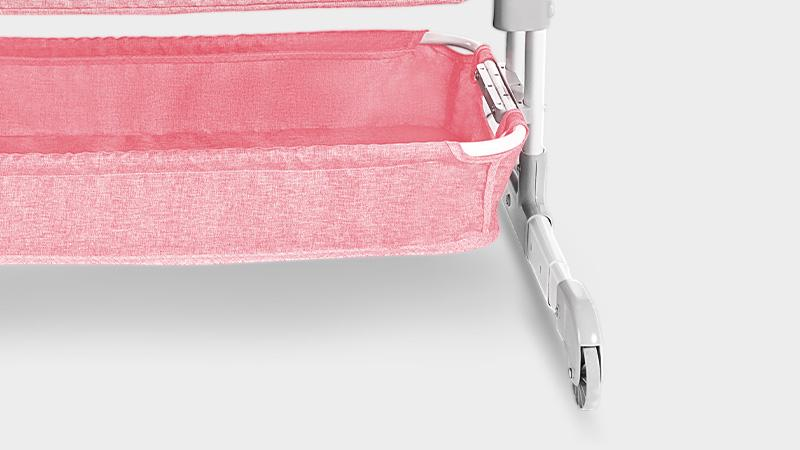 Introduction to Claesde's Newborn Swing Chair
As a new parent, you want nothing more than for your baby to be comfortable and safe. But finding the right newborn swing chair to help can be daunting with all of the choices on the market. Luckily, Claesde has you covered with their new newborn swing chair.
This versatile piece of equipment can be used for everything from naps to tummy time to playtime. The gentle swinging motion is perfect for soothing fussy babies, and the removable tray means that you can use it as a feeding chair or a place to prop up your little one during playtime.
The best part? The Claesde's newborn swing chair folds up easily for storage or travel, so you can take it with you wherever you go. Whether you're at home or on the go, your baby will always have a cozy spot to relax in with Claesde's newborn swing chair.
Benefits of Investing in Claesde's Newborn Swing Chair
When it comes to baby products, there are few that offer as many benefits as a swing chair. For parents of newborns, a swing chair can provide a much-needed respite from the demands of around-the-clock care. Here are just a few of the ways a Claesde newborn swing chair can help make your life easier:
Get some rest: Newborns need a lot of sleep, but they don't always cooperate when it's time for naps or bedtime. A swing chair can help by providing a gentle rocking motion that can lull your baby to sleep.
Soothe fussy babies: If your baby is feeling fussy, a swing chair can provide the perfect way to soothe them. The rocking motion and calming vibrations can help relax even the most colicky baby.
Keep your hands free: With Claesde's newborn swing chair, you can keep your hands free while your baby swings. This means you can take care of other tasks like cooking dinner or getting work done while still keeping an eye on your little one.
Stimulate development: The rocking motion of a swing chair can help stimulate your baby's vestibular system, which is responsible for their sense of balance and coordination. This stimulation can help promote healthy development in infancy and beyond.
How Claesde's Newborn Swing Chair Promotes Better Sleep for Babies
It's no secret that babies need a lot of sleep. In fact, newborns sleep an average of 16 hours a day! But sometimes, it can be difficult for parents to get their little ones to nod off. That's where Claesde's swing chair comes in – our innovative design promotes better sleep for babies, so you can all get some much-needed rest.
Here's how it works: the gentle rocking motion of the swing simulates the soothing sensations that babies experience in the womb. Claesde's newborn swing chair encourages them to fall asleep quickly and stay asleep for longer periods of time. Additionally, the cozy fabric and supportive cushioning create a comfortable and safe space for your baby to snooze in.
Conclusion
Claesde's newborn swing chair is an innovative and versatile product that can help you or your baby get the restful sleep, soothing naps, and calming moments they need. With its quality construction and modern design, the Claesde Newborn Swing Chair will be sure to bring joy and relaxation into your home!