Are you an entrepreneur or business owner in the baby products industry, searching for a reliable and innovative baby product manufacturer? Look no further! In today's fast-paced and ever-evolving market, partnering with the right manufacturing company can make all the difference. And that's where Claesde comes into play. With our commitment to quality, creativity, and collaboration, we are revolutionizing the way baby products are manufactured. Join us on this exciting journey as we explore how collaborating with Claesde can benefit your business in ways you never imagined before!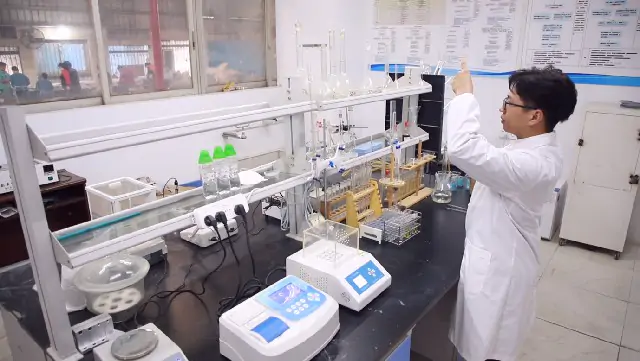 Introduction to Claesde's Baby Product Manufacturer
If you are in the business of selling baby products, it is important to find a reliable and reputable manufacturer to produce your goods. Claesde is a leading baby product manufacturer with over 6 years of experience in the industry. Collaborating with Claesde as your baby product manufacturer can benefit your business in many ways
First, you can be assured that all of our products are made to the highest quality standards. Our team of experts works diligently to design and test products that meet or exceed all safety regulations. You can rest assured that any product bearing our name is one that you can trust.
Second, we offer competitive pricing on all of the products. This means that you can get the best possible value for your money when working with us as your manufacturer.
Claesde is always innovating and expanding the product line. This means that we are always looking for new ways to improve our offerings and provide even more value to our customers. By collaborating with Claesde, you can be sure that you are partnering with a company that is constantly striving to improve its products and services.
The Quality of Claesde's Products: Why It Matters
As a business owner, you know that the quality of your products is one of the most important factors in determining your success. That's why partnering with a company like Claesde that has a reputation for producing high-quality products is so important.
When you collaborate with Claesde, you can be confident that you're getting products that are made to the highest standards. That means your customers will be happy with their purchase, and they'll be more likely to come back to you in the future.
In addition to ensuring customer satisfaction, working with Claesde also gives you access to our team of experts. These professionals can help you troubleshoot any problems you have with your product line and make sure that your products are always up to par.
Ultimately, collaborating with Claesde as your baby product manufacturer can benefit your business in a number of ways. Not only will you be able to provide your customers with high-quality products, but you'll also have peace of mind knowing that you're working with a team of experts who can help you keep your products running smoothly.
Customization Options Available Through Claesde
Claesde is a baby product manufacturer that offers customization options for your business. You can choose from a variety of colors, fabrics, and materials to create a unique product that is perfect for your brand. With Claesde, you can also add your own logo or design to the products you order. This allows you to create a product that is truly yours and helps you promote your brand in a more effective way.
Conclusion
By now, you should have a good understanding of how working with Claesde as your baby product manufacturer can be beneficial for your business. With our highly experienced team and comprehensive range of services, we will ensure that the production process is hassle-free and efficient from start to finish. Additionally, we offer competitive prices and excellent customer service so you can rest assured that your orders are in safe hands. Get in touch with Claesde today to discuss how we can help make producing quality products for your business easier than ever!