Are you tired of constantly replacing your child's high chair due to flimsy construction and mediocre quality? Look no further! Today, we're here to unravel the secret behind Claesde's foldable high chair for baby – a true game-changer in the world of baby gear. Investing in quality is essential when it comes to our little ones' safety and comfort, and this innovative masterpiece has proven time and again that every penny spent on it is nothing short of a wise investment. Join us as we explore why Claesde's foldable high chair for baby is set to redefine your expectations and revolutionize mealtime for you and your little bundle of joy!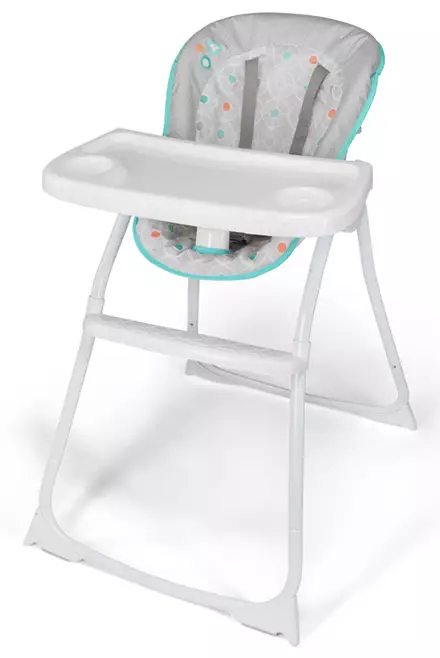 Quality of a Claesde Foldable High Chair
When it comes to finding the perfect high chair for baby, there are a lot of factors to consider. But if you're looking for a high-quality, durable, and stylish option, Claesde's foldable high chair for baby is a great choice.
Here's why:
Claesde's chair is made from high-quality materials that are built to last.
Claesde's foldable high chair features a stylish design that will look great in your home.
Claesde's high chair is easy to clean and maintain, thanks to its wipeable surface.
It's also very easy to set up and fold away for storage, making it a great option for small spaces.
Benefits of Purchasing a Claesde Foldable High Chair for Baby
There are many reasons to invest in a Claesde Foldable High Chair for baby, but here are just a few of the many benefits:
Safety: With its sturdy construction and five-point harness, the Claesde Foldable High Chair is one of the safest high chairs on the market.
Ease of Use: The chair's easy-to-use folding mechanism makes it a breeze to set up and take down, while its adjustable height and depth settings ensure a perfect fit for your child.
Comfort: The Claesde Foldable High Chair's padded seat and backrest provide optimum comfort for your little one, while the footrest ensures they can sit comfortably at the table.
Style: The chair's sleek design and range of colours will complement any home décor, making it a stylish addition to your kitchen or dining room.
Versatility: The chair can be used as a high chair for infants and toddlers, or converted into a booster seat for older children.
Quality: With its durable construction and high-quality materials, the Claesde Foldable High Chair is built to last – making it an excellent investment for your family.
Why Claesde Foldable High Chair is Worthy of Invest
As a China ODM OEM manufacturer, we prioritize superior quality and customer satisfaction. Our commitment to excellence is evident in our progressive research and development innovation, process improvements, product technological advancement and excellent service. When you trust us with your baby product purchases, you can be confident that you are investing in items of the highest caliber, delivering an especially worthwhile experience. Claesde can offer you much more than just production and quality control. Our well-equipped design and R&D teams have a wealth of experience in conducting market research as well as product design and mold opening. What's more, we provide comprehensive ODM services to help you save time and money when customizing your own baby products. Our team is also ready to give pro advice on product packaging, marketing strategies and brand packaging. Experience our expertise today and enjoy the best from our China-made baby goods!
Conclusion
Investing in a high quality product like Claesde's foldable high chair for baby is smart and will save you time, money, and stress in the long run. A foldable high chair for baby offers superior durability, portability, and convenience that can be hard to find elsewhere. The unique features make it perfect for all types of families - from small households to large busy ones with multiple children. With our product's quality craftsmanship and attention to detail, investing in this chair is truly worth every penny!